Are you ready to fight for your freedom?
The wait is over-one of the most anticipated action-adventure titles of 2023 is finally here! Stray Blade is now available for purchase.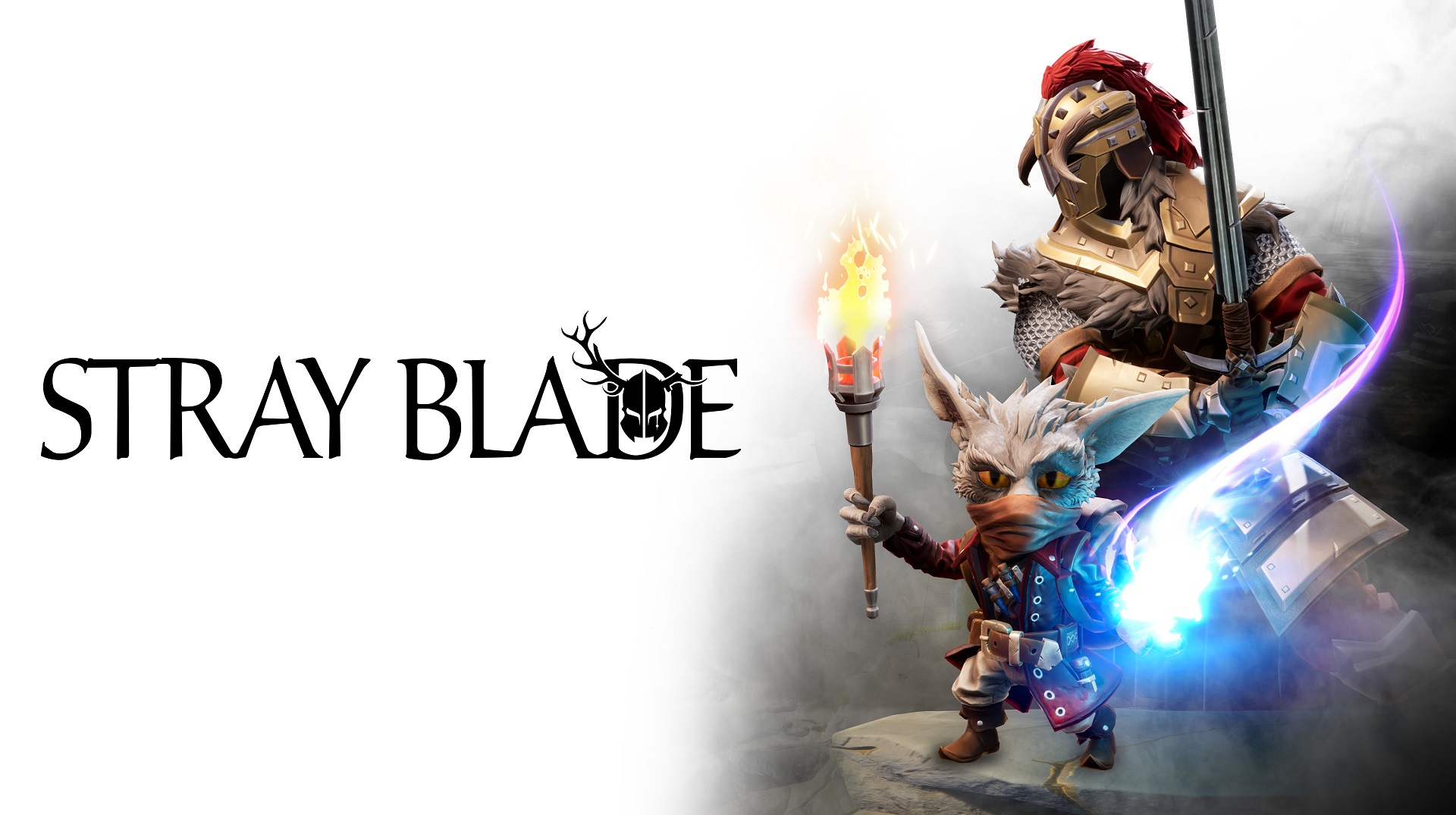 Steam Store
Epic Store
Microsoft Store
PlayStation Store
We're truly excited for you to experience Stray Blade. We cannot thank you enough for your ongoing encouragement throughout these years of development.
We appreciate your support and thank you all for sharing your love of Stray Blade.
Such devotion should be shown off. Share your amazing videos, screenshots, fan art, cosplay, and more with the community! Post them here on Steam, the Stray Blade Discord server, and r/strayblade.
Watch the launch trailer here!
Embark on a journey to Acrea the Lost Valley, a once peaceful valley torn asunder by war and death. Navigate a vibrant, ancient world wrought with destruction as a resurrected adventurer who perished in the ruins. Travel alongside Boji, the Adventurer's Xhinnon Wolf companion responsible for their second chance at life and uncover the forgotten treasures lying in the deepest corners of a world altered by the Adventurer's actions.
Now eternally bound to the land they wander. The Adventurer must build a lasting bond with Boji to regain their freedom. Discover lore to advance Boji's craftsmanship and create powerful new weapons to master a hyper-responsive combat system. Balance quick reactions with adaptable strategies to affect the flow of combat and subsequently change the world. Watch time continue to march forward with each failure.
Restore peace to colorful city ruins, frozen caverns, curving canyons, decaying throne rooms of towering god-kings, and other overgrown areas buried by time.
Approach death with a defiant grin. Explore an approachable cycle of life and death until the valley resembles its halcyon days. Thanks to explicit in-game indicators for combat, Stray Blade focuses on fun instead of frustration. Witness the world-altering effects of the Adventurer's actions by revisiting areas — but do not be shaken by the greater challenges lying in wait.
Stray Blade launches today on PlayStation 5, Xbox Series X|S, EPIC, and Steam. Buy Stray Blade during the exclusive launch sale for a 20% discount at $27.99 / €27.99.
Stay connected:
Visit the Stray Blade Website
Like us on Facebook
Follow us on Twitter
Join our Subreddit
Follow our Instagram
Follow our TikTok
Join our Discord