This time we want to start by thanking all of you brave adventurers who dared to venture into the depths of Acrea, fighting their way through the most dangerous foes and giving us so much feedback on the combat, exploration, and more!
Thank You<3 We hear your worries, wishes, and troubles and hope to answer them now!
We are excited to announce that we worked on some big changes behind the curtain, including a
combat rework!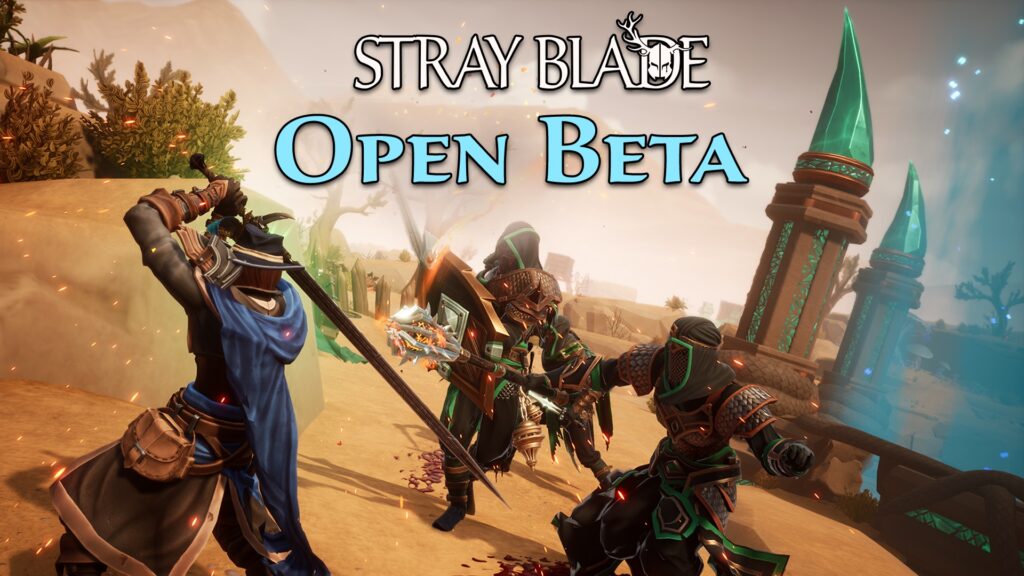 Soon these changes will go live on the main version of the game, but if you already have Stray Blade then you are invited to participate in the 
1.7 Patch Beta. You can be among the first to test out this exciting update and share your experience with the Stray Blade developers at Point Blank Games.
So if you want to try out our new combat and enjoy the patch 1.7 fixes early before they also release on the main version of the game, you are now free to swap branches on Steam!
Down below you will find more info about the Combat Rework, Patch 1.7, and a small guide on how to swap versions of a game on Steam.
You don't want to swap versions now or aren't playing on PC? Don't worry! Patch 1.7 will soon go live for you as well! Please stay tuned for more info coming soon.
The Combat Rework
Boji: "How exciting! I suppose it could take some time to get used to, but nothing a great fighter like Farren can't handle! But … what did you change?"
We listened to all your feedback and heard that most of you would enjoy a more souls-like combat system that allows for more freedom in how to engage in combat. We went back and reworked the core combat to feel more agile and allow for player choice. We hope you will enjoy the changes towards a more souls-like approach. We would love to hear more of your feedback on the combat and balancing changes and if you think this is moving Stray Blade in the right direction. Have fun playing!
In short, this means:
1) Attack indicators were removed with associated limitations on defensive actions (except for certain powerful and boss attacks that will still be unparryable, marked by a red glow)
2) Increased dodge ranges to increase mobility
3) The tutorials were adjusted to reflect the combat system changes
How to switch Steam Versions to access the Beta
1) Open your game library and go to "Stray Blade"
2) Right Click on "Stray Blade" in your library list and select "Properties…"
3) Select Betas
4) Click on the drop-down menu where currently "none" should be written
5) Select Beta
6) Wait for the Update
7) Enjoy!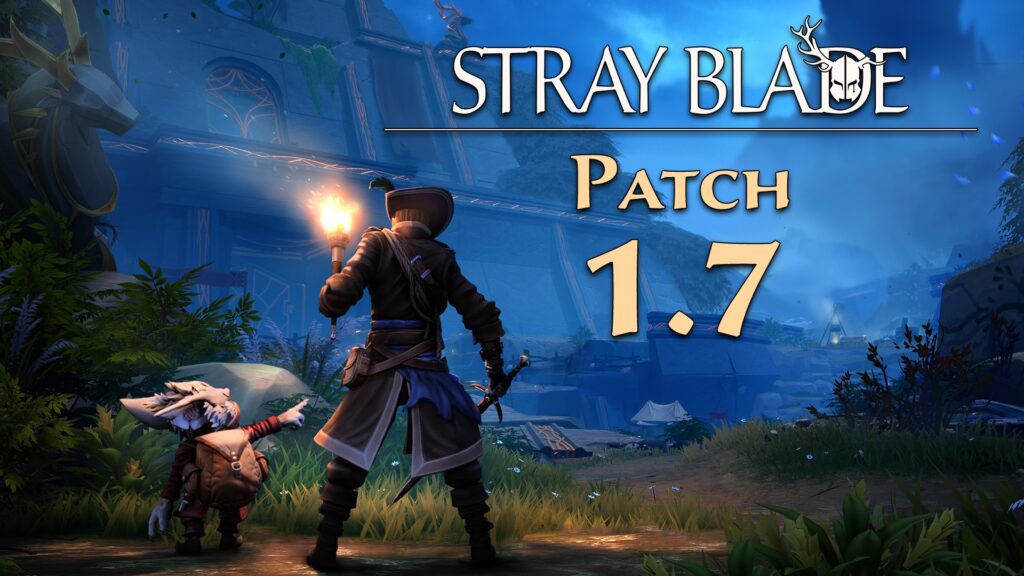 Patch 1.7 Beta
Combat Adjustments
1) The Combat Rework!
2) Camera Adjustments to make for a more pleasant experience (a.k.a the combat camera doesn't fight your camera input anymore)
3) Reduced Irakka hitbox sizes, as well as general adjustments (less hp, less charge attack damage)
4) Fixed target switch not working on Training Dummies in the tutorial
5) Reduced Mastery requirements
Collectibles & Exploration
1) The Story Note "Creature Studies 3" is not missable anymore
2) Corrected subregion display of the Arcane Forge within the Tamed Peaks from "Chilling Passage" to "The Ascent"
3) Ensured that all Acrean Legacies are not missable
4) Added chests containing bone dust within the first half of the Everforest
5) Added more crafting stations in the Everforest
6) Increased drop rates of crafting resources
7) Changed miscellaneous flavor voice lines throughout the game
Trophies & Achievements
All of these achievements were reported as problematic, and are now fixed in 1.7! We also added achievement re-evaluations on level load to ensure that all players get the unlocks if they encountered the issues before:
1) Globetrotter: Find all Flux Fungi
2) Forest Expert: Complete the Everforest to 100%
3) Mountain Lover: Complete the Tamed Peaks to 100%
4) Wasteland Connoisseur: Complete the Seething Wastelands to 100%
5) Explorer by Heart: Complete the Convergence to 100%
6) Sponsor: Skill Boji up to 100%
Please let us know what you think about all the changes.