We are thrilled to announce that 505 Games and Point Blank Games are joining forces to bring Stray Blade to Steam in 2022! Wishlist Stray Blade today to get game updates and invites to community events offering exclusive collectible Stray Blade merchandise.
Stray Blade is an intense action RPG with brutal combat and adventurous exploration. Prepare yourself for evolving environments that alter gameplay to create fresh challenges. Fight to regain your freedom in hyper-responsive combat scenarios, explore ancient ruins for rare crafting materials, and survive glorious battles versus legendary foes.
Embark on an unforgettable journey and discover the story of Acrea and its ancient legacy. Reveal the whole history that turned the peaceful valley into a place of war, death, and tales that have been passed down by the world's greatest dynasties for centuries. Use this knowledge to destroy the relics of the past and restore peace in the war-torn valley.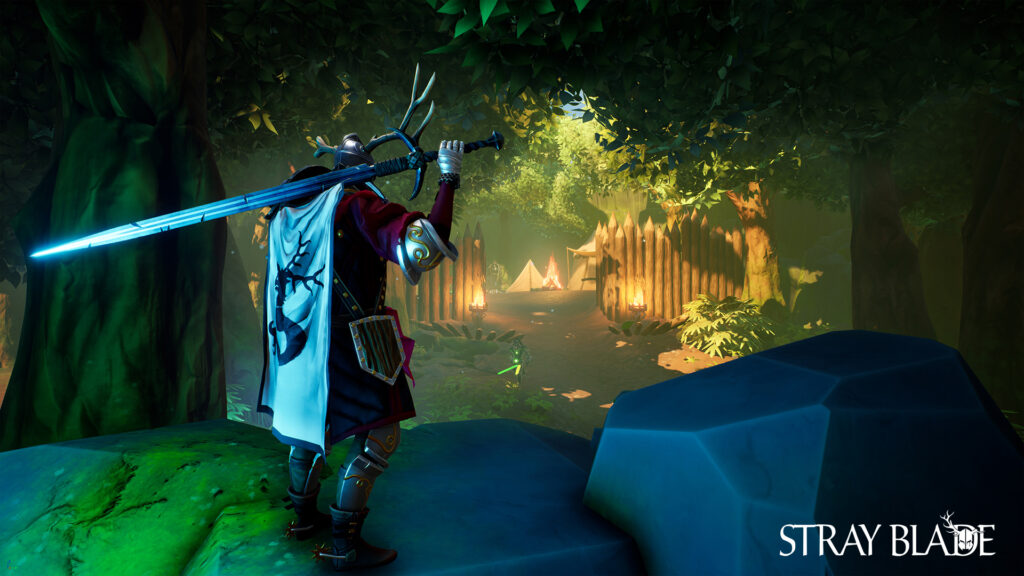 The hyper-responsive combat system allows quick reactions and precise attacks to fully control the flow of battle. Stray Blade merges strategic anticipation of enemy attacks with split-second blade-to-blade reactions — the High Noon of melee weapon combat.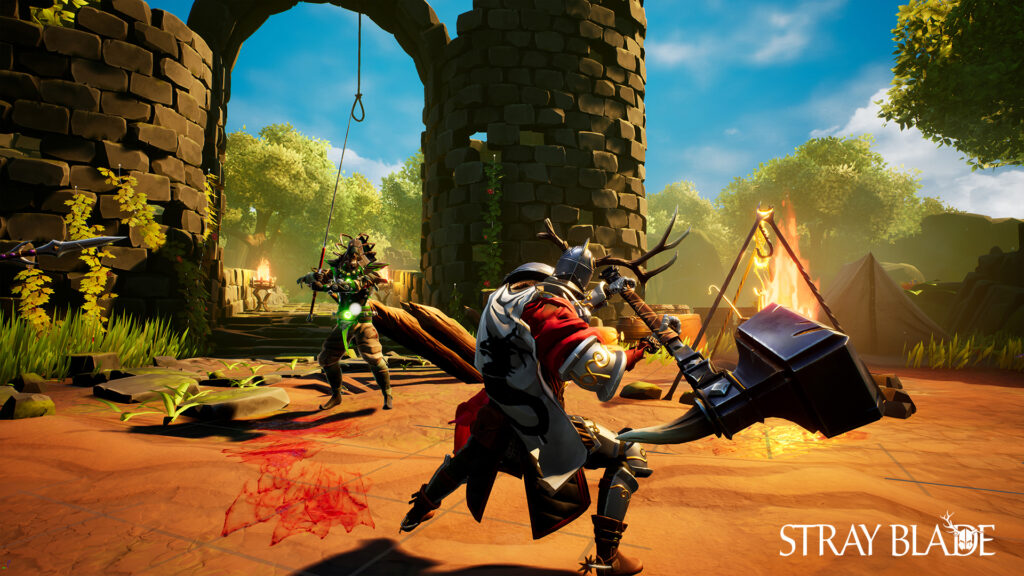 Change is part of your journey where your actions leave a mark in the world. Revisit the places of a former victory and experience the changes you brought to the world. But beware! Your actions will lead to even greater challenges. Time keeps moving forward even if you die and this can result in a unique set of circumstances you could be forced to deal with.
Acrea's colorful world ranges from overgrown city ruins to frozen caves and winding canyons. Together with your companion, explore the deepest corners of an ever-changing world bristling with adventure. Find rare materials, recipes, weapons, treasure, powerful abilities, and epic surprises.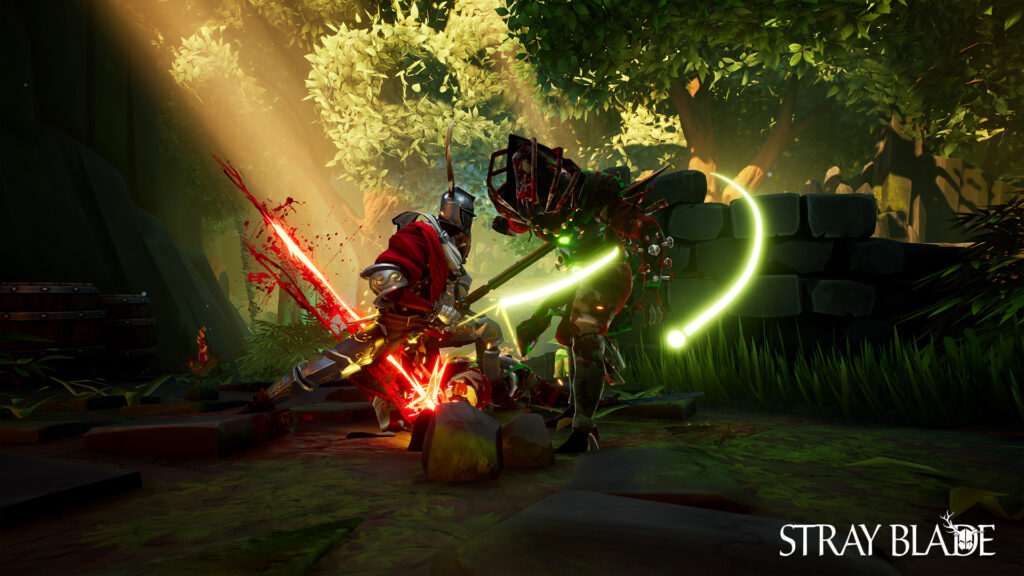 One of Stray Blade's pillars is exhilarating exploration, which is elevated by adding Metroidvania elements with intense Soulslike combat. Traversing the world of Stray Blade will reward you with rare crafting materials and blueprints, but you will also gain access to secret passages through the ever-changing landscape. These secret passages will give you options when approaching your objectives. Specific abilities will allow you to backtrack and explore areas that you were not able to explore previously.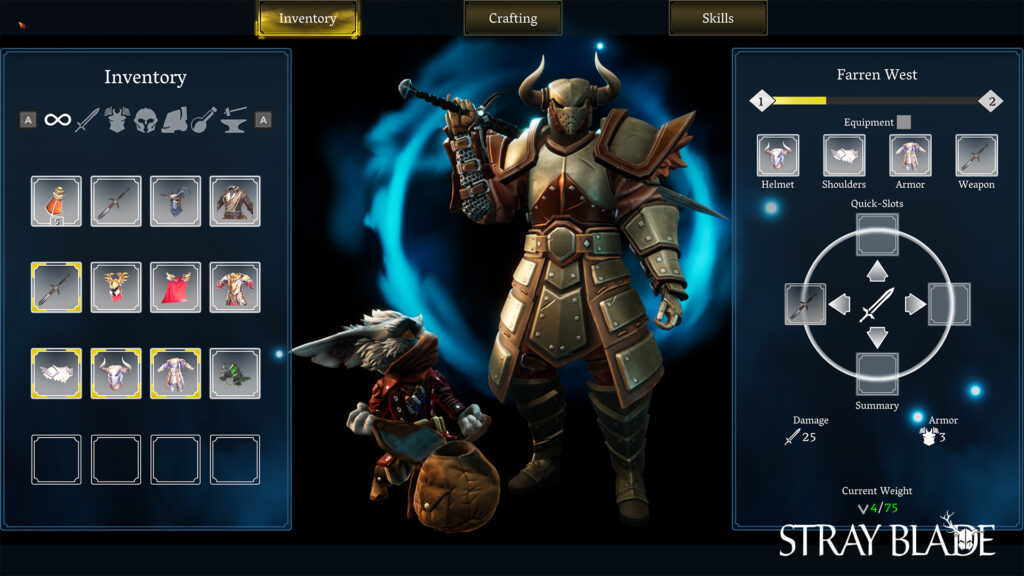 Stray Blade is developed by Point Blank Games and Published by 505 Games. We are interested to read your feedback and suggestions so we can help deliver a game our community will cherish. Join the Stray Blade community and prepare to participate in our events. We are already designing collectible prizes that will not be for sale and only available to win during community events and other worthwhile activities.
If you want to stay up to date on all the Stray Blade happenings, then wishlist on Steam today!
We want to get to know you better so please join our community and introduce yourself. If you are interested in participating in our live community then join us on Steam and Discord or follow us on Facebook, Twitter, and Instagram for updates. We appreciate your support and look forward to having you as part of the Stray Blade family.